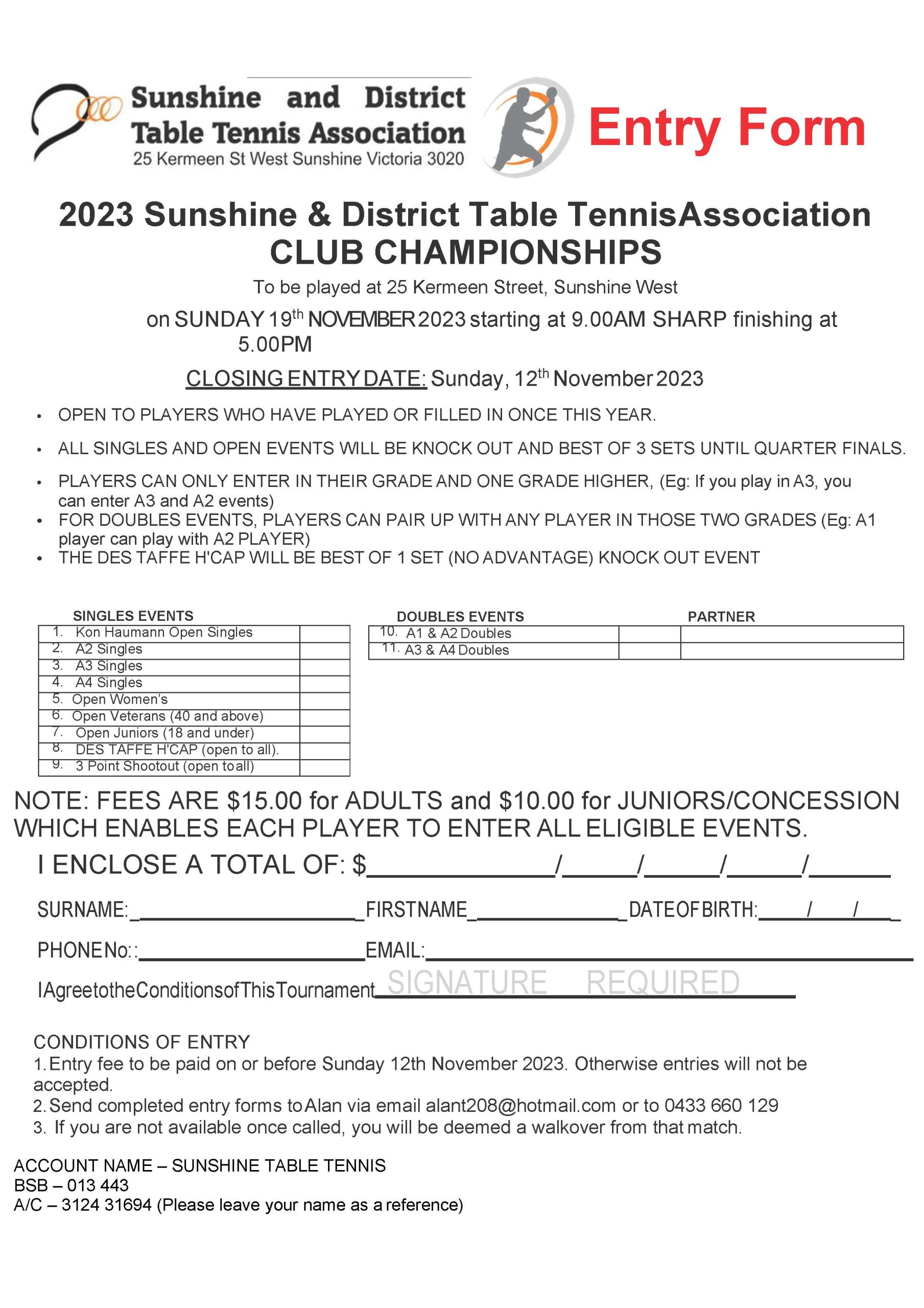 Our Club Championships is back again this year and will be held on SUNDAY 19th November starting 9.00am SHARP at the club finishing around 5.00pm
This is OPEN TO ALL players who have played or filled in once this year.
The cost is $15 for adults and $10 for juniors/seniors/concession which allows you to enter all eligible events.
This will be a fun day with many different types of events on offer.
A rough timetable of events is as follows.
9.00am – Doubles events, Des'taffe handicap
11.30am – Kon Haumann Open Singles
1.30pm – 3 point shootout, all other individual events
If you'd like to play, please let Alan know on 0433 660 129 or via email alant208@hotmail.com
Entries close Sunday 12th November and please note fees must be paid beforehand.